Self-consumption kit 150 panels 30kVA storage and reinjection
config-ac-72pan-20kva-réinj
100% secure payments
This kit includes
150X

Sunpro Power M10 430Wp Solar Panel SPDG430-N108M10

2X

Multisolar F16 30kW grid-injection-storage hybrid inverter

2X

Solar cable 1X4mm2 - 100m

2X

Ground cable 6mm² - 100m

1X

DC amperometric clamp

1X

Crimping pliers for type MC4 connectors

5X

Male and female MC4-like connectors

1X

Waterproof legrand 12 modules box

2X

Schneider 25A tetra circuit breaker

1X

Waterproof legrand 8 modules box

2X

ZJBENY DC double 2 inputs and 2 outputs 1000V 32A

1X

Pylontech Lithium Battery US3000C +1200 - 57.6 kWh

1X

Parallel connection box for Pylontech battery

2X

Pylontech battery connection cable

1X

Differential switch type A 4P 63A 30ma

1X

Battery UP monitoring
Select products from the sections below
A kit that opens the way to a brighter, more sustainable world
Store your surplus solar production for later use and get off the grid.

This kit can power an isolated site or a small house connected to the grid.
It can operate alternately with the public grid or with a generator.
This semi-autonomous configuration will enable you to gradually free yourself from the public grid.
The basic kit contains 150 solar panels, a Multisolar F16 three-phase 30kW grid-injection hybrid inverter, 16 Pylontech US3000C lithium batteries, solar cables to connect the panels to the inverter, and an optional panel mounting system. (The mounting system, cabling and protections can be modified to suit your needs).
All our kits are configurable. In the options you can click on the product to choose another model or change the quantities to adapt the kit to your needs. You can also see details of the products you have chosen directly below the price.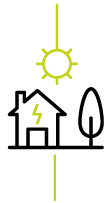 Solar panels
Hybrid inverter
A grid-interactive hybrid inverter is an essential device in solar energy systems for converting electricity generated from renewable sources into grid-compatible alternating current (AC).

Multisolar F16 - 30kW
The Multisolar F16 is a robust three-phase hybrid solar inverter, designed to withstand outdoor conditions thanks to its IP65 protection. It can handle a 150% load imbalance and manage up to 15 kW per phase. Its versatility makes it a suitable choice for a variety of applications, particularly in the home, with the possibility of extension to a hybrid system thanks to the integrated AC coupling function. It also offers features such as dual output, WiFi connectivity for mobile monitoring, and flexible setting options to suit user needs. In addition, it allows parallel operation of up to 4 units for optimum efficiency.


Help with storage selection


Lead-acid GEL batteries (gel electrolyte) are ideal for daily discharge of 50% of their capacity, ensuring optimum performance. For example, if your fleet has a capacity of 4.8kWh, it's advisable to consume no more than 2.4kWh per day to comply with the manufacturer's recommendations. You can, however, allow for a slight margin, as these batteries can withstand faster discharges over shorter periods.
Lithium batteries, on the other hand, offer additional advantages: they can be discharged much faster than lead-acid batteries, and allow you to use up to 90% of their capacity. So you can count on greater flexibility of use with lithium batteries.
To determine the capacity of your battery, simply multiply its capacity (Ah) by its voltage (V). For example, 4 x 100Ah 12V batteries connected in series will give a voltage of 48V and a total capacity of 4.8kWh.
And to make your life easier, our sizing tool will help you calculate your precise battery requirements for your stand-alone solar kit. Put your trust in our expertise and embark on a tailor-made energy solution!

Our battery selection
Optimize your installation by choosing a suitable, high-performance storage solution.
Store your surplus solar production for later use to get rid of the grid.

We chose Pylontech lithium batteries for many reasons:
- 7 to 10-year product warranty;
- Fast charge/discharge speed;
- Possibility of upgrading capacity whenever you want;
- No technical capacity limits.


We offer two different capacities. They are compatible with each other.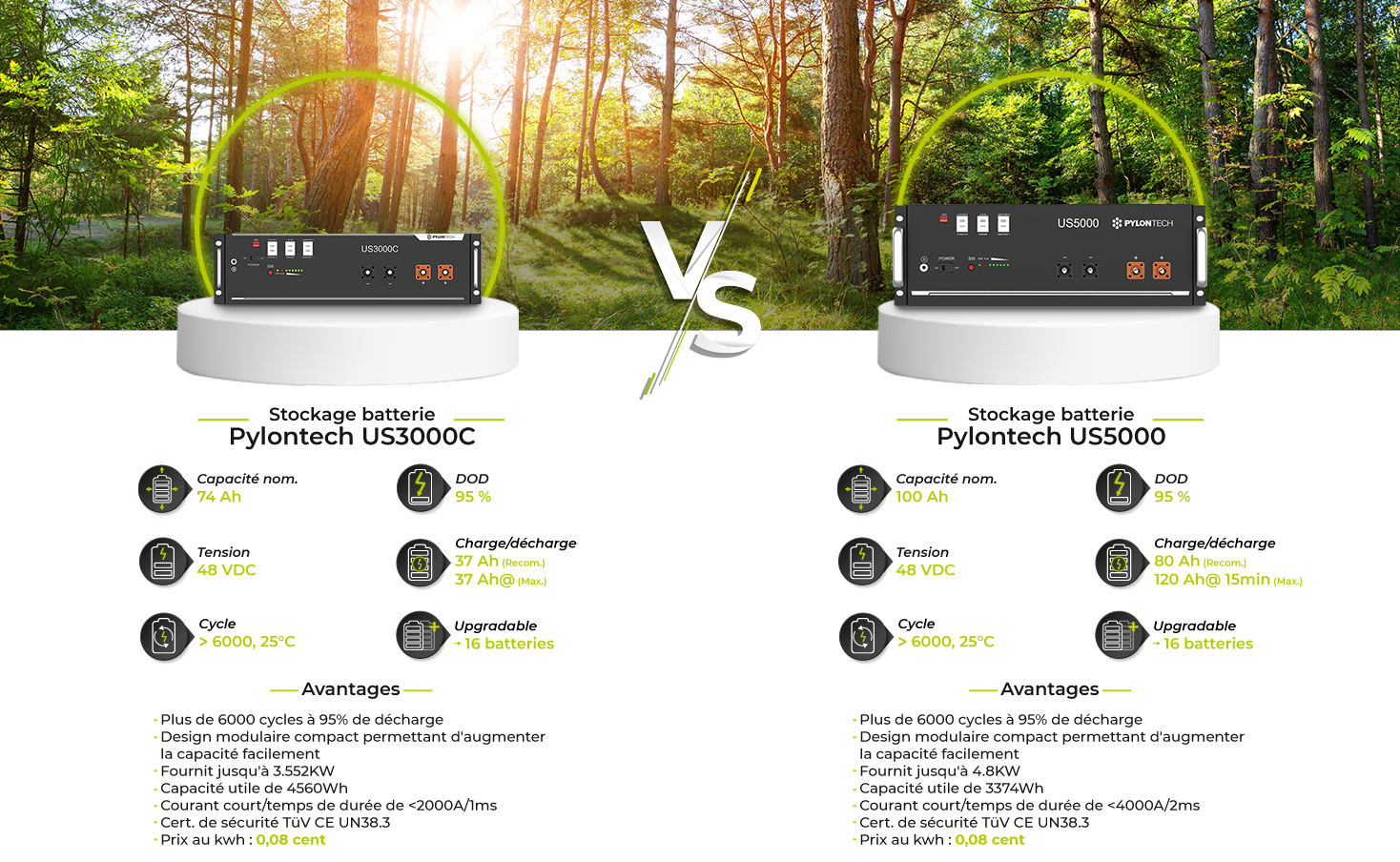 Battery UP
Your intelligent solar optimization solution
Battery UP is a response to the connected object revolution, offering an exciting glimpse into the future. This revolutionary solution lets you monitor and optimize your solar installation with ease.
Efficient optimization: Reduce your costs and maximize the use of solar energy.

Advanced communication and interaction: Connect to the lithium battery management system and interact with your connected devices.

Intelligent anticipation:

Predict your energy use and receive useful information.

Easy installation: Quick set-up accessible to all, supported by an online manual.

Real-time data: Monitor your data in real time, stored in the Cloud.

Ingenious automation: Use IFTTT to automate the management of your consumers

.

Wi-Fi connectivity: Stay connected to your battery status in real time thanks to the Wi-Fi adapter.

IoT

and customization: Integrate Battery UP with other IoT devices for infinite customization.

Monitoring: Access your data wherever you are thanks to the Cloud.

Customized alerts: Set up IFTTT alerts to stay informed on the go

.
Battery UP simplifies the management of your solar installation while giving you total control over your energy. Take advantage of a connected solution for a smarter energy future.
Customize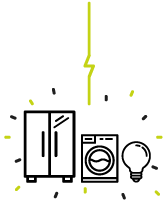 config-ac-72pan-20kva-réinj
Data sheet
Inverter power

20000VA

Kit output voltage

230V

Type of need

Self-consumption

Battery storage

With storage

Wind turbine

Without

Number of panels

72 panels

Voltage

230V

Battery

Kit with battery

Panel type

Rigids

Mains re-injection

off-grid
Specific References
UPC

712971137622

EAN13

0712971137622