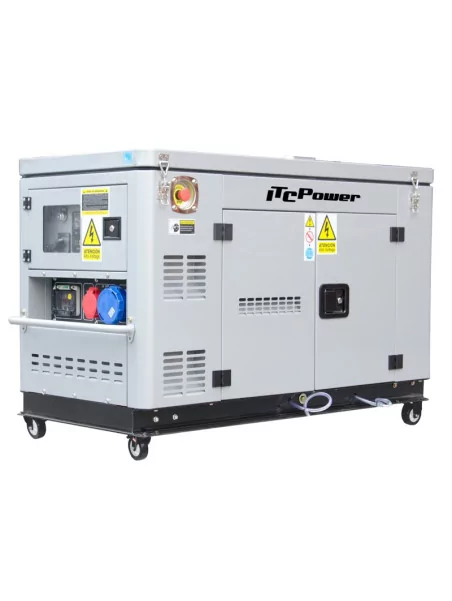 Bi-voltage generator 230V/10KW - 400V/12.5 KVA Soundproof EdG12000XSE-T
Wattuneed
More info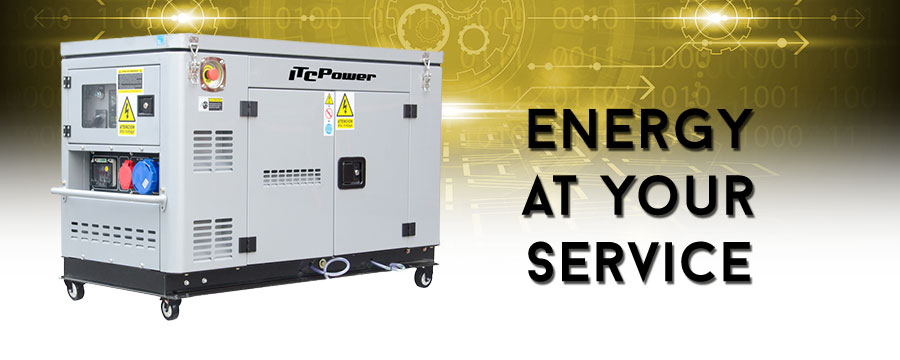 Bi-voltage generator 230V/10KW - 400V/12.5 KVA Soundproof EdG12000XSE-T
10kW / 12.5kVA electric starter soundproof diesel generator pre-equipped with liquid cooling.
We provide the connections to drive the start-up of the group with our hybrid inverters equipped with a relay, thus allowing the automation of the ignition of the group.
Its Assets

Ideally suited to your construction site or the safety of your home!
4-stroke diesel engine with direct injection and water cooling
Large tank
Fairing ensures low noise
Digital signage gives you plenty of monitoring opportunities
Overload protection
Oil deficiency protection
Multifunction LED display (KW, Volt, AMP, Hz, hour counter)
Fusible with 30 mA for personal safety
1 take 400 V 16 A
1 plug 230 V 63 A
Exit 12V with 8.3 A
Protection from land defects
With ATS connection
AVR voltage regulator ensures constant voltage, so you can also use sensitive electronics.
The 63 A socket allows you to pull the full power via a socket. Thus, this unit is well suited to larger pantographs or home security.
Features
| | |
| --- | --- |
| Frequency | 50 Hz |
| tension | 230v |
| Nominal power | 11.4 kVA to 400V and 9 KW to 230V (400V and 230V cannot be used at the same time, but by a switch can be switched) |
| Maximum power | 12.5 kVA to 400 V and 10 KW to 230 V |
| ampere | 43.48 A |
| posting | digital multifunction |
| Fuel tank capacity | 30 litres |
| 100% self-charged workload | 7 hours, consumption at 100% power about 4.2 liters |
| volume | 78 dBA at 7 meters |
| exit | 12 V / 8.3 A |
| drums | 45Ah |
| motor | EV80, V2 engine |
| Engine power | 12.0 hp |
| Cylinder capacity | 794cc |
| Oil capacity | 2.27 litres |
| generator | KTDS-10 |
| Start | electric |
| Regulator speed | 3000 rpm. |
| Size | 1410x700x1015mm |
| Gross weight | 360kg |
| Net weight | 318kg |
| included | Battery, wheels |
Specifications
| | |
| --- | --- |
| Monophasé / Triphasé | Triphasé |