Display all pictures
Take Swiss Smart Plug Edimax
Edimax
More info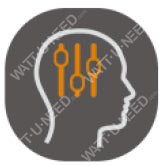 intelligent
Remote control and 24/7 automated planning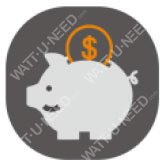 Budget control
Instant storage and tracking Energy consumption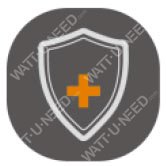 Protection
against safety surges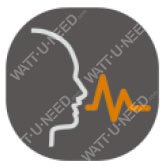 Voice command
Hands-free operation
---
Talking and running
Works with Amazon Alexa, so you can use voice commands to control your lights and devices without using your smartphone.
Connects to any compatible device for you to be the resident commander.
The Edimax Swiss Smart Plug with energy meter connects people to their homes and what they use every day. The Smart Plug series has been developed to make homes more dynamic and functional and to better adapt them to modern lifestyles. They also offer users intelligent control over all their home electronics.
The Swiss Smart Plug with energy detection is installed in a socket and allows you to turn on/off an electronic device connected via your smartphone or schedule activation. The built-in power measurement allows you to monitor and manage energy consumption. The Smart Plug can be set to automatically shut down when a user-defined usage limit is reached. It can also send push notifications in the form of alarms about news-related events.
Just plug a device into the Smart Plug and see how this smart device can be used for you and your home can be useful.
---
Convenient voice control
Turn your electronic devices on and off via Amazon Alexa. Just say what you want to happen!
---
Monitor and manage your energy consumption from anywhere
The Edimax Swiss Smart Plug with energy detection is a new generation of smart power outlets. Use your smartphone or tablet to turn on and off your devices and monitor the state and energy use of your devices wherever you are. You get valuable data on the electricity consumption of your home or apartment. The Swiss Smart Plug provides daily, weekly and monthly statistics that show you where you can save electricity. With intuitive graphics in the free Smartphone-Tablet app to manage your energy consumption, monitoring, monitoring and planning has never been easier.
---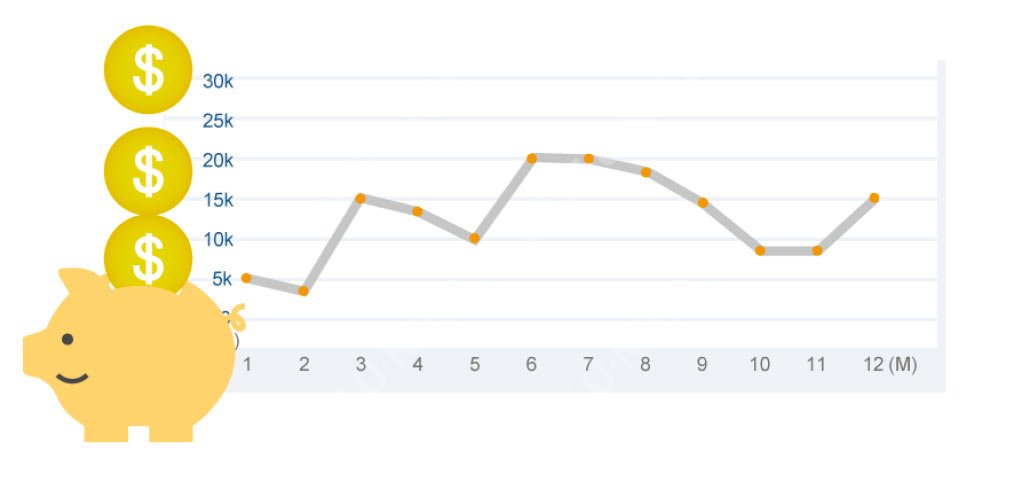 Immediate savings from automatic budget
With the built-in budget feature, you can start saving money right away. If you set a daily, weekly or monthly consumption limit for your device, the Swiss Smart Plug automatically turns it off and sends you a push notification as soon as the limit is reached. You can set the consumption limit and view the consumption history, either in kWh or in real currency ($/) to get a simple and real overview of the cost of each device and decide when and at what limit it should be turned off. Each Smart Plug with energy meter stores the consumption history for up to twelve months. Analyze exactly what your electricity budget is for and optimize the consumption of your appliances. You'll be surprised how much you can save!
---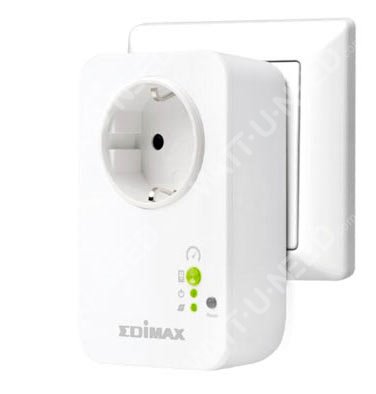 Easy setup and convenient notifications
It's easy to install and everything is done from your smartphone or tablet. Once the Swiss Smart Plug is up and running, push notifications keep you up-to-date on events and electronic devices that are turned on or off via the EdiSmart app. You'll also receive energy consumption reports and notifications when your budget is over! In a comfortable living environment, you have total control over appliances that are smart and convenient while consuming electricity.
---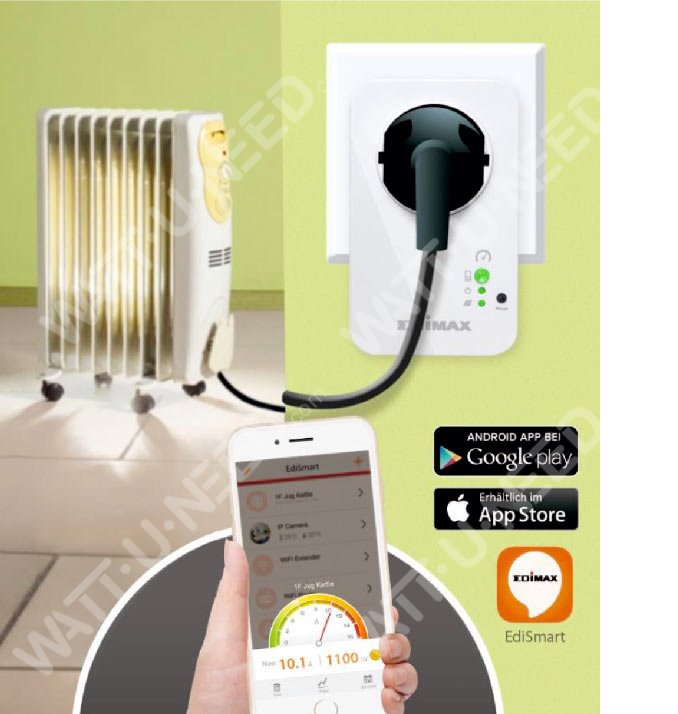 Useful, safe and effective
Create a smart, energy-efficient home with Smart Plugs designed to better fit homes to modern lifestyles. A Smart Plug with energy meter lets you stay up-to-date with useful push notifications and budget alerts and provides daily, weekly or monthly energy consumption reports. It gives you peace of mind that your home is safe - check the condition of your devices remotely when you're on the go, so you don't have to worry about whether something is still on. Save money, lead an energy-efficient life and stay connected.
---
Software features
Compatible with Amazon's Alexa voice command
Turn on and off iPhone, iPad and Android devices
Building a smart home in a network with the Smart Plug series
Real-time and historical energy consumption data with daily, weekly and monthly statistics
Manual or programmed switching
Automated reports and notifications via email on energy consumption
Quick installation via Smartphone/Tablette.
Automated budget control
---
Assets
Keep it to yourself: Save time and energy
Safety: Manage your electrical appliances from anywhere, anytime
Smart: Control your electrical devices from a smartphone or tablet.
---
interface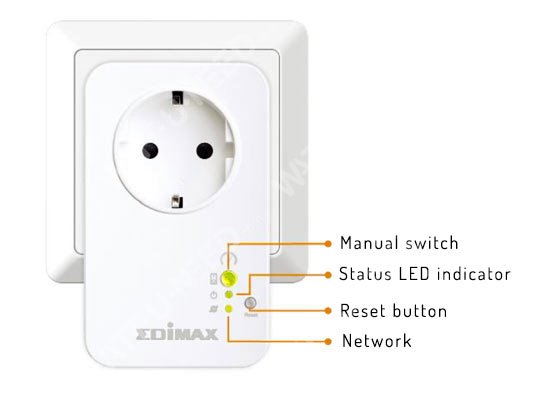 ---
Characteristics
Dimensions / Weight
105mm (L) x 64mm (l) x 60mm (H)
180g
connection
WLAN IEEE 802.11b/g/n
Lid: up to 10m
Protocol: Client TCP/UDP, TCP/IP, HTTP/HTTPS
radio frequency
2.4GHz RF
Electrical information
Running voltage: 100-240 VAC
Max. Charge capacity and power frequency:
EU: 16A/230V, 50/60Hz
UK: 13A/240V, 50/60Hz
AU: 10A/240VAC
US: 15A/120V, 60Hz
CH: 10A/230V, 50/60Hz
Energy detection
Electricity consumption information: electricity (A), power (W), energy (Wh)
Accuracy: 3% (PF 1.0)
Data update: every 5 seconds
Computer hardware
LED indicator: power, switch, network
Keys: Reset, switch
management
Turn your electrical devices on or off via Amazon Alexa or with the EdiSmart app via iPhone, iPad and Android.
surge protection
Automated planning to control, monitor and manage energy consumption.
Real-time and historical energy consumption data with daily, weekly and monthly statistics.
Quick installation via iPhone, iPad and Android.
Possible firmware updates
Email-Benachrichtigungen
Email notifications
time control
budget control
Terms of use
32 degrees F-104 degrees Fahrenheit (0 c-40 degrees Fahrenheit)
5-80% HR (no condensation)
For use in rooms only
Specifications
| | |
| --- | --- |
| Weight | 0,18 kg |
| Width | 64 mm |
| Height | 105 mm |
| Thickness | 60 mm |