Display all pictures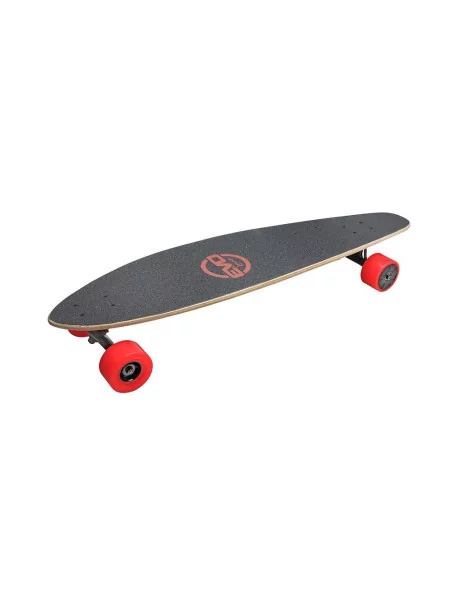 Electric skateboard EVO-LSC
Evo
More info
" Ideal for quiet walks "
The EVO-LSC skateboard is a longboard, electric and ultra light, ideal for leisurely strolls. With its progressive acceleration and 90mm wheels, it will allow you to discover electric skateboard easily and safely.

EIM tecchnology by EVOSa EIM technology (EVo In-wheel Motor) allows to integrate the motors in the wheel, bringing you the following advantages:
Weight gain
Less friction
Better electrical efficiency
Excellent freewheel
No maintenance
Quiet
Invisible motor
---
This skateboard has a maximum speed of 20km / h for a battery life of 8km thanks to its 350W motor. A 350W motor is a medium power engine, not allowing to climb steep hills unlike 800W motors and more.
Maximum weight of the rider : 100kg.
Battery : 36V / 2,2Ah : 79Wh
---
EVO-SLRMini remote control included
With its ultra small footprint, it fits in all pockets and is controlled with the thumb.
---
Features
Bamboo tray 102 x 25 cm and wheels 90mm hardness 90A, skateboard weight of 5.5kg. Size of the trucks: 26 x 7,5cm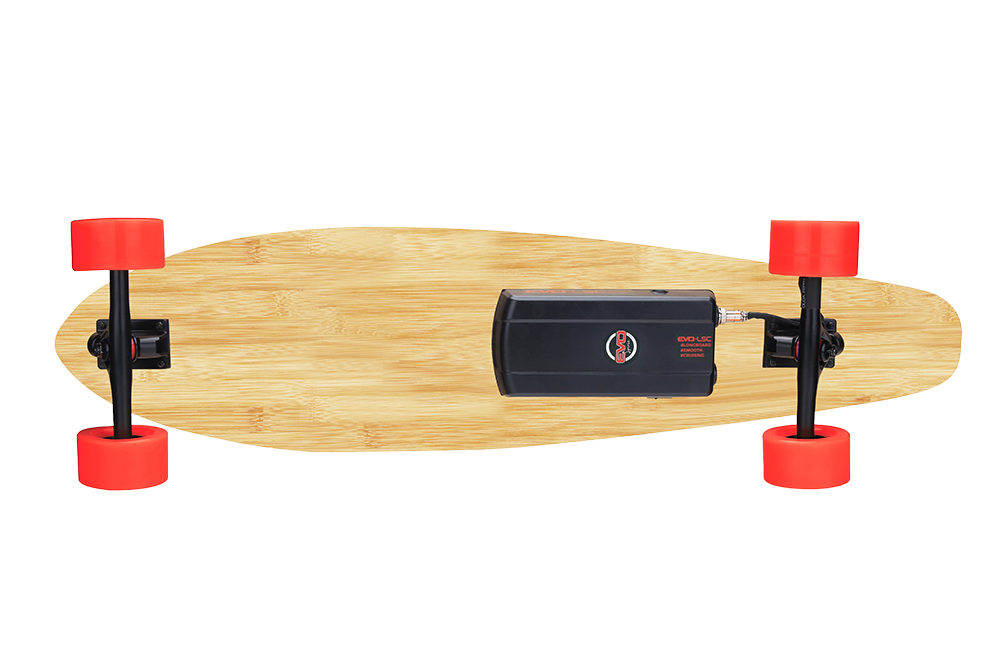 ---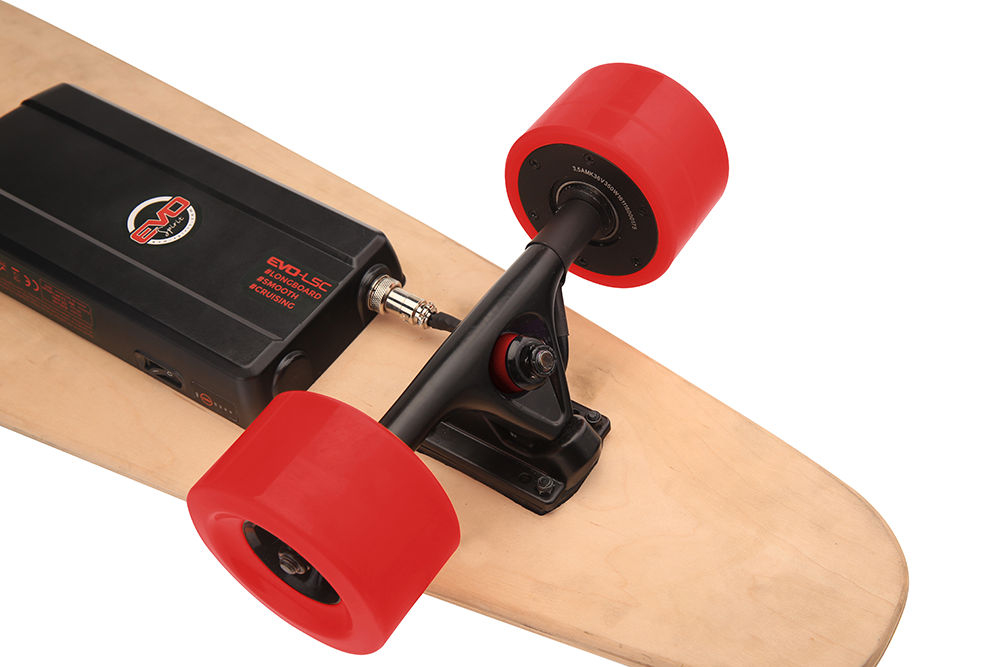 ---
Data sheets and documentation