Display all pictures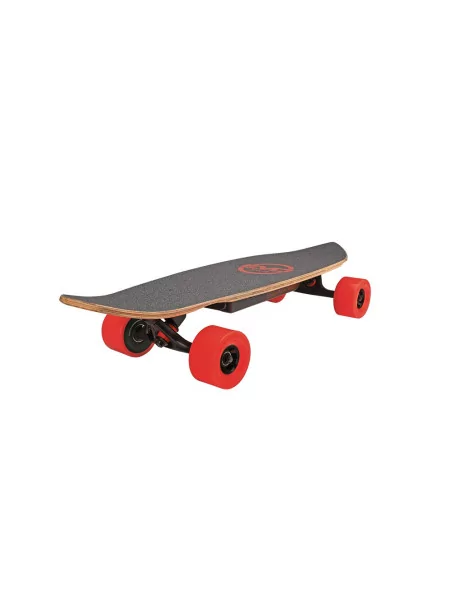 Electric skateboard EVO-SSC
Evo
More info
" A light road skate to accompany you everywhere "

Its EIM tecchnology (EVo In-wheel Motor) allows to integrate the motors in the wheel, bringing you the following advantages:
Weight gain
Less friction
Better electrical efficiency
Excellent freewheel
No maintenance
Quiet
Invisible motor
---
This skateboard has a maximum speed of 20km / h for a battery life of 8km thanks to its 350W motor. A 350W motor is a medium power engine, not allowing to climb steep hills unlike 800W motors and more.
Battery : 36V / 2,2Ah : 79Wh
---
Mini remote control included
With its ultra small footprint, it fits in all pockets and is controlled with the thumb.
---
Features
Bamboo tray 76 x 23 cm and wheels 90mm hardness 90A, skateboard weight of 4.9kg. Size of the trucks: 26 x 7,5cm
---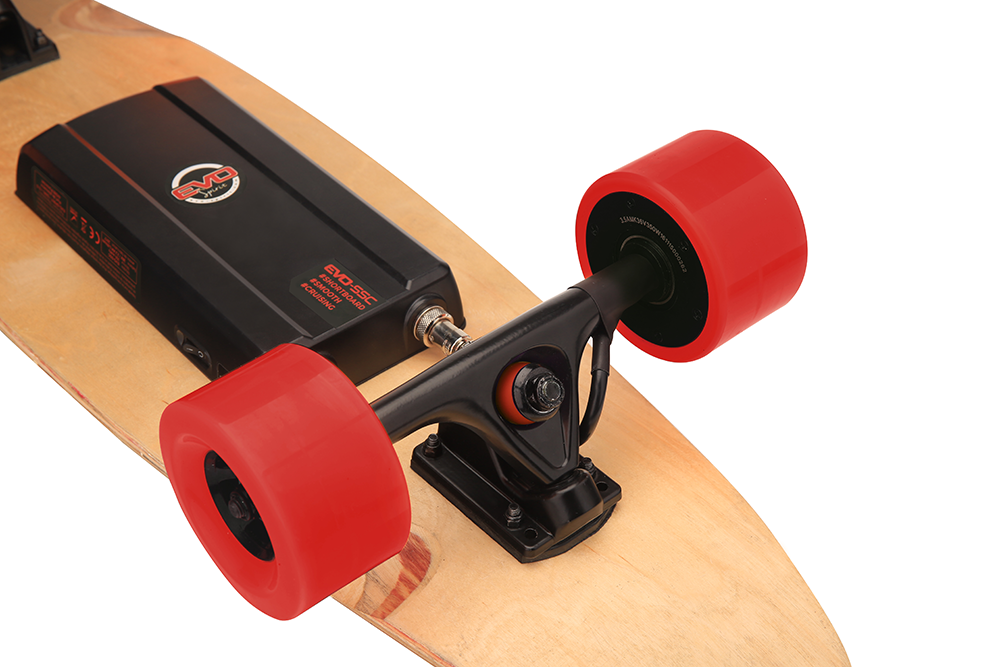 ---
Data sheets and documentation