Display all pictures
Electric skateboard EVO-SLR
Evo
More info
" Easy to take in hand for the youngest "
The electric skateboard EVO-SLR (Shortboard - Lightweight - Rider) is ultra light, compact and very handy, dedicated to people with low weight.
It will be perfect for young people looking for an electric skateboard easy to handle and secure.

Its EIM tecchnology (EVo In-wheel Motor) allows to integrate the motors in the wheel, bringing you the following advantages:
Weight gain
Less friction
Better electrical efficiency
Excellent freewheel
No maintenance
Quiet
Invisible motor
---
For a size of 50kg (recommended, maximum weight 60kg), this skateboard has a maximum speed of 16km / h for a battery life of 10km thanks to its 200W motor.
Battery : 36V / 2,2Ah : 79Wh
---
Mini remote control included
With its ultra small footprint, it fits in all pockets and is controlled with the thumb.
---
Features
Bamboo tray 68x19 cm and wheels 72mm hardness 78A, skateboard weight of 3.7kg.
---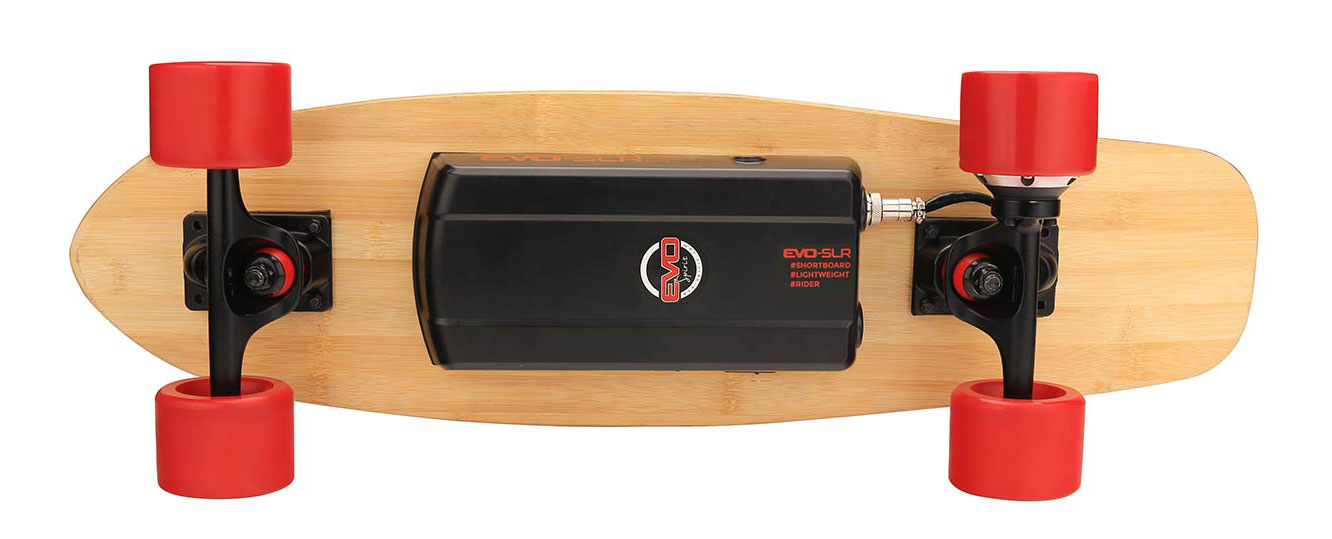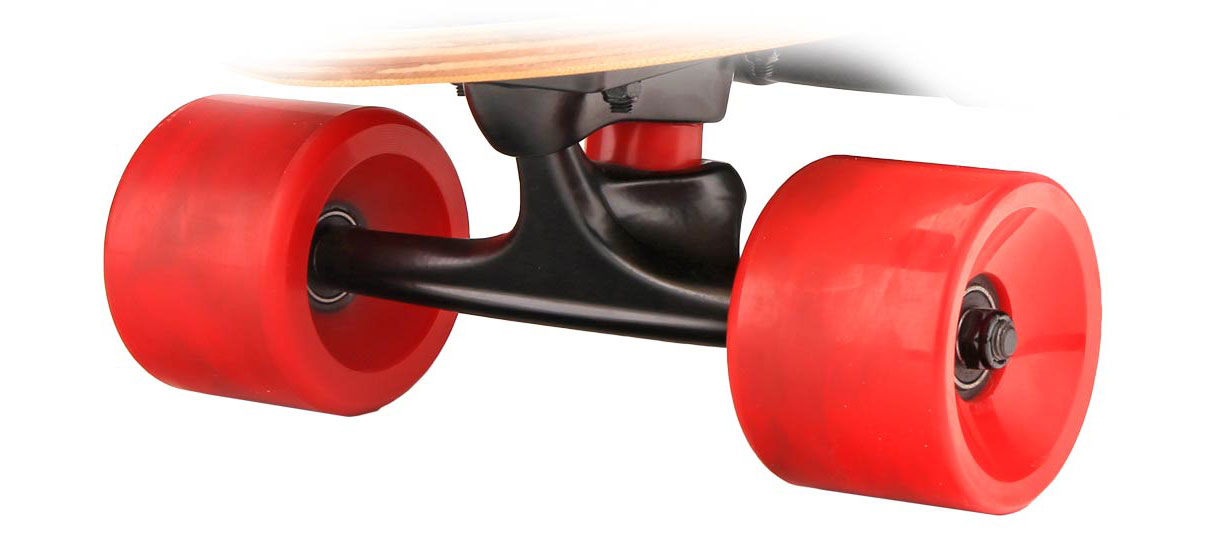 ---
Data sheets and documentation