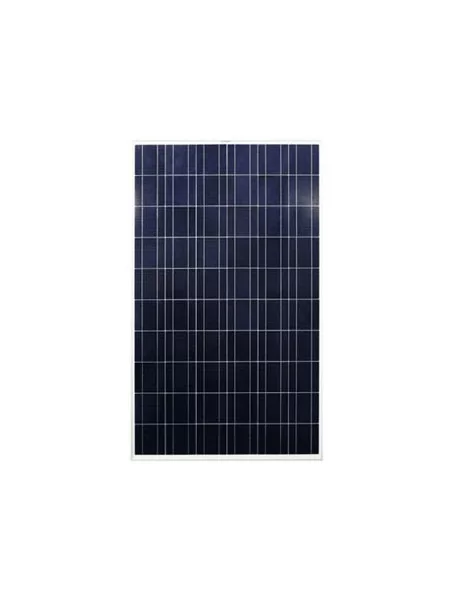 BYD poly module 230Wp
Wattuneed
More info
" High efficiency 230 Wp module "
Nominal power: 230Wp
This is a panel composed of 60 polycrystalline silicon cells with high yield.
Design techniques and meticulous production from SOLARTECH provide long-term high performance for every module produced. Our rigorous quality control and testing facilities ensure that Sunrise panels meet the criteria for the highest quality.
Description
Normal operating temperature: 45 ° C
Wind Resistance: ? 130 km / h
Maximum diameter of the hailstone: 25 mm
Hailstone impact speed: 80 km / h
Lightweight anodized aluminum frame and reinforced
High transmission glass
Box "plug & play" with 3 LEDs
Safety glass 4mm thick
Guarantees and Certificates
Guaranteed : 2 years
Specifications
| | |
| --- | --- |
| Type | Polycristalline |
| Max power | 230W |
| Maximum peak current | 8.02 A |
| Open circuit voltage | 36.75 V |
| Short circuit current | 8.50 A |
| Temp (°C) | -40 to +85 |
| Max protection over current rating | 15 |
| Output power tolerance | 0/+3 % |
| Maximum system voltage | 1000V |
| Pmax Temperature coefficient | -0,47 |
| Voc Temperature coefficient | -0.34 |
| Isc Temperature coefficient | 0.045 |
| Dimensions | 1640 x 992 x 50 mm |
| Weight | 19.6 Kg |
| Module efficiency | 14.14% |
| Material | Anodized aluminium |
| Frame | Anodized aluminium |
| Frame thikness | 50 mm |
| Made in | Europe |
Specifications
| | |
| --- | --- |
| Weight | 18,5 kg |
| Couleur | Classical |
| Panel type | Rigids |
| Cells | Polycrystalline |
| Max. Power - Wp | 230 Wp |
| Open circuit voltage (Voc) | 36.75 V |
| Short circuit current (Isc) | 8.50 A |
| Max. power current (Imp) | 8.02 A |
| Max. power voltage | 28.67 V |
| Pannel efficiency | 14.14 % |
| Width | 992 mm |
| Height | 1640 mm |
| Frame | 50 mm |
| Thickness | 50 mm |