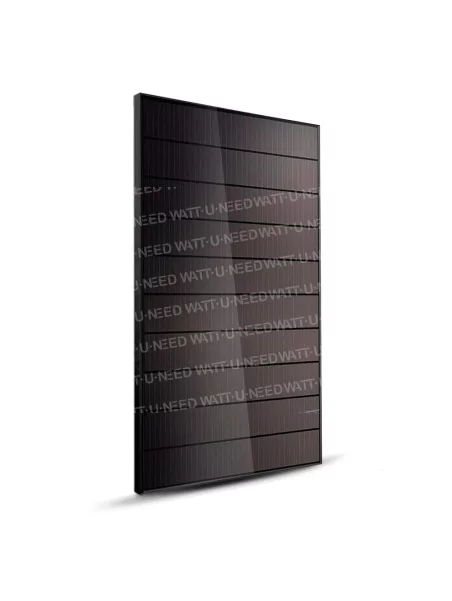 Hyundai 345 Wc Full Black Solar Panel
Hyundai Energy Solutions
More info


Technology shingled PERC
The PERC Shingled technology offers ultra-high performance with better performance in the event of low irradiation. Maximizes installation capacity in a limited space.

Anti-LID / PID

LID (light-induced degradation) and PID (potential induced degradation) are strictly eliminated to ensure higher real performance over the lifetime.

Mechanical force

The tempered glass and reinforced frame design withstand harsh weather conditions such as heavy snow and strong winds.

Extended product warranty

A global brand with great financial power offers a reliable 20-year product warranty.

Corrosion-resistant

Various tests under difficult environmental conditions such as ammonia and salt fog were successful.
UL / VDE Test Laboratories

Hyundai's research and development centre is a test laboratory accredited to both UL and VDE.
---
Size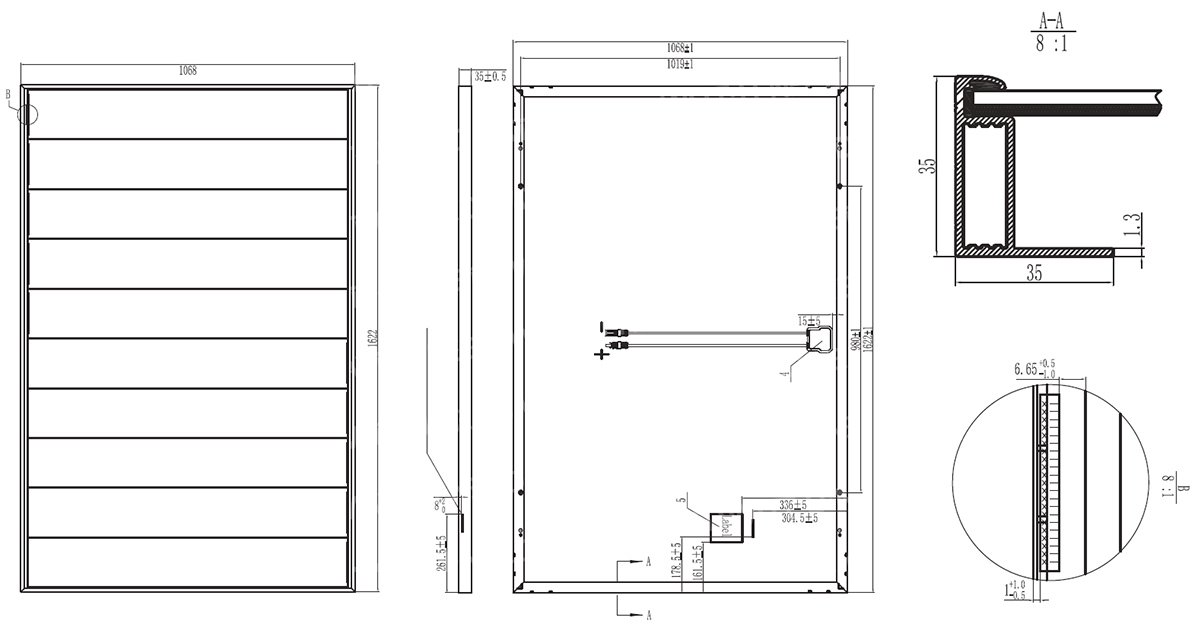 ---
Characteristics
| | | |
| --- | --- | --- |
| Nominal output (pmp) | 345 | W |
| Open-circuit tension (Voc) | 45,3 | V |
| Short-circuit current (Isc) | 9,55 | Will |
| Tension at Pmax (Vmpp) | 37,5 | V |
| Current to Pmax (Impp) | 9,2 | Will |
| Module efficiency | 19,9 | % |
| Cell type | Monocrystalline silicon | - |
| Maximum system voltage | 1500 | V |
| Coefficient de temperature de Pmax%/K | - 0.34% / C | |
| Coefficient de temperature de Voc | - 0.27% / C | %/K |
| Coefficient de temperature de Isc | $0.04% / C | %/K |
| Size | 1622 - 1068 - 35 (L - L - H) | Mr |
| Weight | 19,8 | Kg |
| Solar cells | 340 cells, 6"PERC Silicon Silicon Solar Cells with Silicon (in increments of 5) | |
| Exit cables | Length 1000mm, 1X4mm2 | |
| Connector | Compatible with MC4 type | |
| Bypass box | Nominal current: 15A, IP67, TUV and UL | |
| Construction | Front glass: white tempered safety glass, 3.2 mm encapsulation: EVA (ethylene-vinyl-acetate) | |
| Framework | Anodized aluminium profile | |
| Nominal temperature of cell function | 42.3 - 2 -42.3 - 2 C | |
| Operating temperature | - 40 - 85 - 40 - 85 C | |
| Maximum system voltage | DC 1,500/1,000 (CIS) | |
| Maximum reverse current | 20A | |
| Maximum surface load capacity | Before 5400 Pa - Back 2400 Pa | |
---
Curve I-V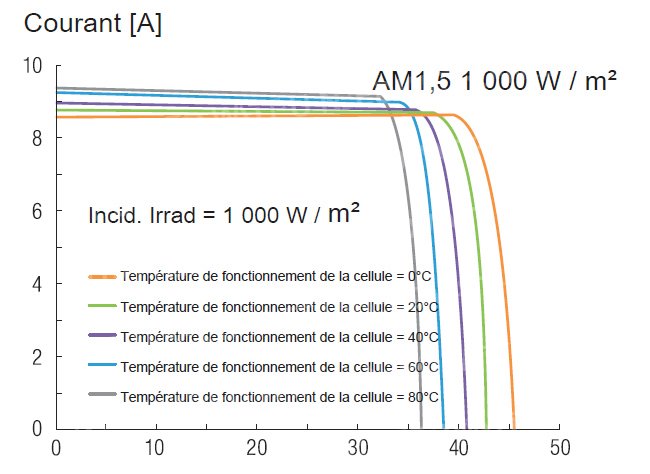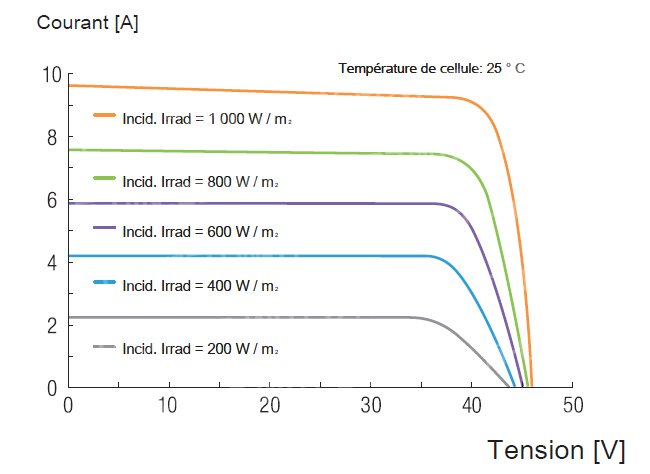 Data sheets and documentation
Specifications
| | |
| --- | --- |
| Number of cells | 340 |
| Weight | 19,8 kg |
| Panel type | Rigids |
| Cells | Monocrystalline |
| Max. Power - Wp | 345 |
| Open circuit voltage (Voc) | 45,30 V |
| Open circuit voltage (Voc) | 45,30 V |
| Short circuit current (Isc) | 9,55 A |
| Max. power current (Imp) | 9,2 A |
| Max. power voltage | 37,5 V |
| Pannel efficiency | 19,9 % |
| Width | 1622 mm |
| Width | 1622 mm |
| Height | 1068 mm |
| Height | 1068 mm |
| Thickness | 35 mm |
| Protection IP | IP 67 |
| Protection IP | IP 67 |