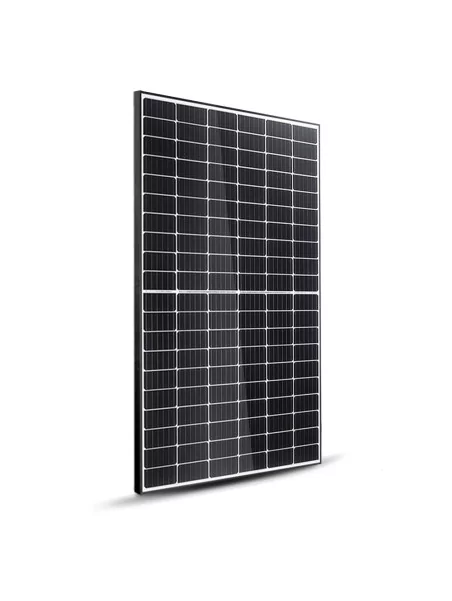 Q.Cells DUO 315Wc mono solar panel black frame
Q.Cells
More info
Thanks to its innovative Q.ANTUM technology, the new module high yield Q.PEAK G5 DUO is the ideal solution for all residential roofing. His concept of cells, real world record, realizes optimal performance in real-world conditions - even in the case of weak sunshine or bright and hot summer days.
---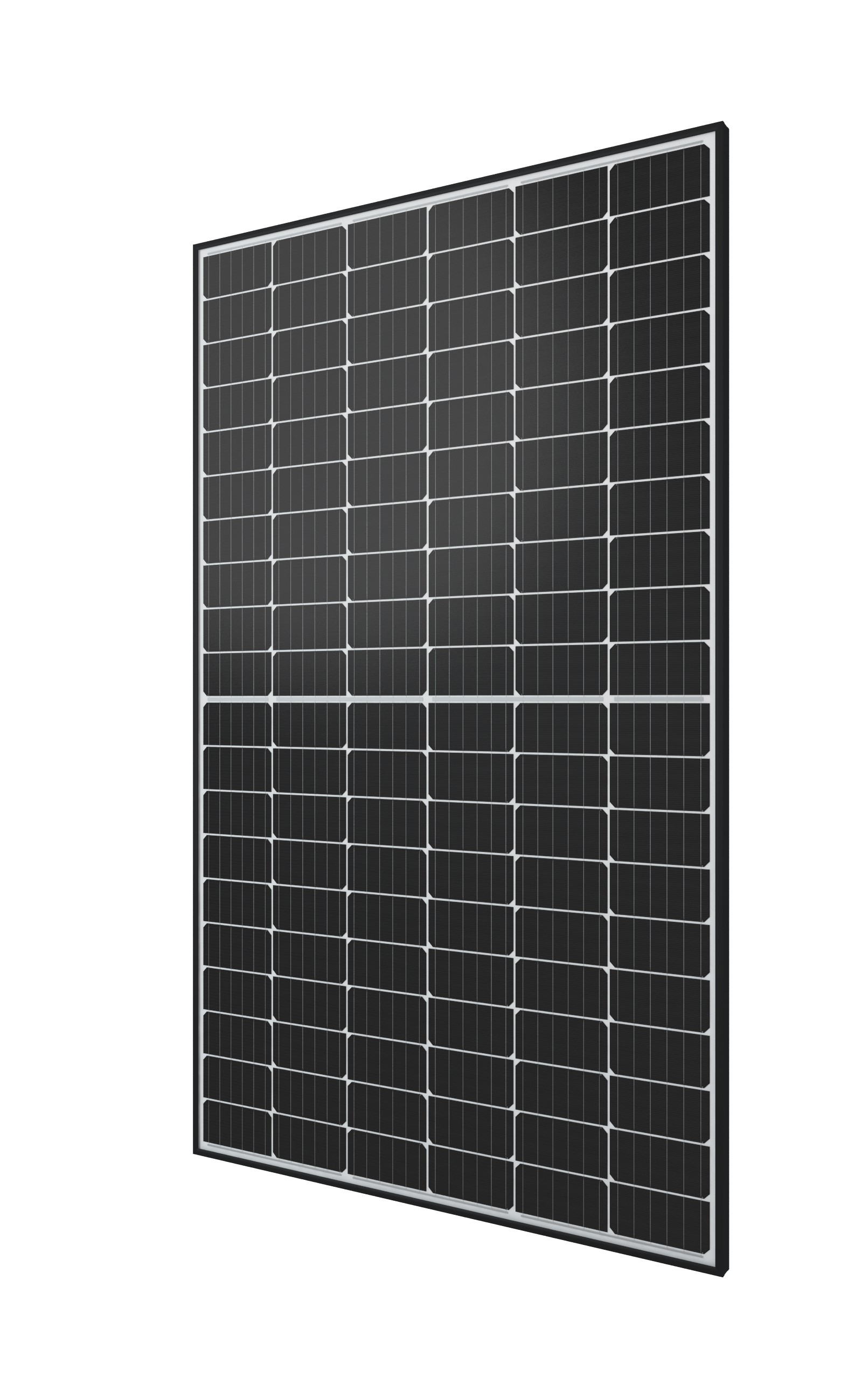 Q.ANTUM TECHNOLOGY: LOW COSTS OF RETURNS AND ELECTRICITY
Higher per unit area production and lower system costs through its classes of high power and efficiency of up to 18.0%.



INNOVATIVE ALL-WEATHER TECHNOLOGY
Optimal yields in all weather with excellent behaviour at low light and temperature changes.



CONTINUOUS PERFORMANCE
Safety of long-term performance thanks to the Anti LID Technology, Anti PID Technology, Hot-Spot Protect and Traceable Quality Tra.Q™.
A SUPERIOR LIGHT QUALITY FRAMEWORK
Setting high-tech aluminum alloy, certified to withstand high loads of snow (5400 Pa) and wind (4000 Pa).



MAXIMUM COST REDUCTION
Lower logistical costs up to 10% thanks to an optimized dimensions of the modules by carrier.



INVESTMENT SECURITY
Product warranty of 12 years, as well as a linear performance of 25 years guarantee.



THE MODULE OF THE STATE OF THE ART TECHNOLOGY
Q.ANTUM DUO combines the separation of cells of advanced and innovative with technology Q.ANTUM wiring.
---
Performance
At least 98% of the nominal power during the first year. Then, 0.6% degradation per year. At 92.6% of the rated power after 10 years. At least 83.6% of the rated power after 25 years.
---
Features
| | |
| --- | --- |
| Maximum power | 315Wc |
| Open circuit voltage (Voc) | 40.13 V |
| Circuit current (Isc) | 10,09 A |
| Rated voltage (Vmpp) | 33,32 V |
| Current nominal (Impp) | 9.60 A |
| Framework | Black anodized aluminum |
| Maximum system voltage | 1000 V |
| Performance | ≥ 19% |
| Front | 3.2 mm tempered glass with anti reflection technology |
| Back side | Composite film |
| Cells | 6 × 20 monocrystalline half-cells Q.ANTUM |
| Junction box | 71-85 mm × 50-70 mm × 13-21 mm index of protection IP67, with bypass diodes |
| Admissible temperature of the modules with a maximum sunshine | − 40 ° C to + 85 ° C |
| Connector | Contactless MC4, IP68 |
| Dimensions | 1685 mm × 1000 mm × 32 mm (with frame) |
| Weight | 18.7 kg |
---
Data sheets and documentation
Specifications
| | |
| --- | --- |
| Weight | 18,7 kg |
| Couleur | Black |
| Panel type | High efficiency |
| Panel type | Rigids |
| Cells | Monocrystalline |
| Max. Power - Wp | 320 |
| Open circuit voltage (Voc) | 40,13 V |
| Short circuit current (Isc) | 10,09 A |
| Max. power current (Imp) | 9,60 A |
| Max. power voltage | 33,32 V |
| Pannel efficiency | 19,0 % |
| Width | 1685 mm |
| Height | 1000 mm |
| Frame | 32 mm |
| Thickness | 32 mm |