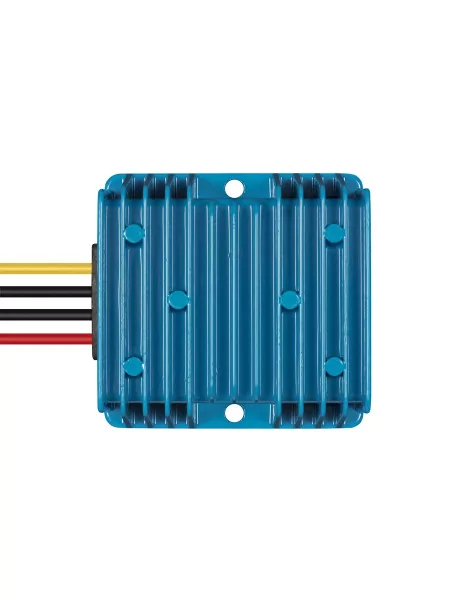 Converter Orion IP67 24/12V 5, 10 and 20A Victron
Victron energy
More info
Possibly the widest range on the market! An ever-increasing amount of electric equipment is being used on vehicles and boats. Because most low-voltage equipment, such as navigation and radio equipment, mobile telephones or car hi-fi systems, is designed for 12 Volts.
Victron Energy supplies DC/DC converters which deliver a stable 12 Volt supply from a 24 Volt system.
These products are also distinguished by high efficiency, together with absolute safety. An inferior supply can cause irreparable damage to your 12 Volt system, but the use of an Orion voltage converter prevents such problems.
The Orion IP67 is fully bonded and therefore waterproof and shock-resistant. The input voltage can vary between 15 and 40 VDC and the output voltage is guaranteed at 12V approx. 3%. The converters are protected against overheating and their extra-long wires ensure a safe connection.
Data sheets and documentation