Display all pictures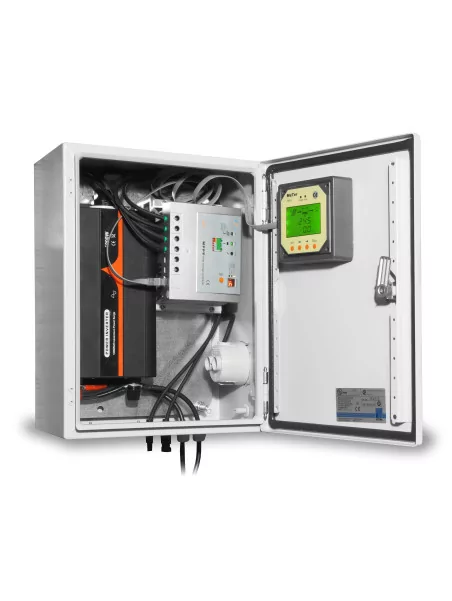 Solar Box 20A MPPT 800W
Wattuneed
More info
A solar box of 800W plug n play
An MPPT 20A charging regulator, a digital display and a Victron Phoenix 24/800VA inlent, all assembled in a fully pre-wired metal box
800W solarbox content
A metal box, entrance panels from the bottom and 230V socket on the side
A 20A MPPT load controller (accepts up to 500Wc of panels in a 24V mount)
A backlit display that lets you see all the panel and battery information
A Victron Phoenix 24/800W inlentler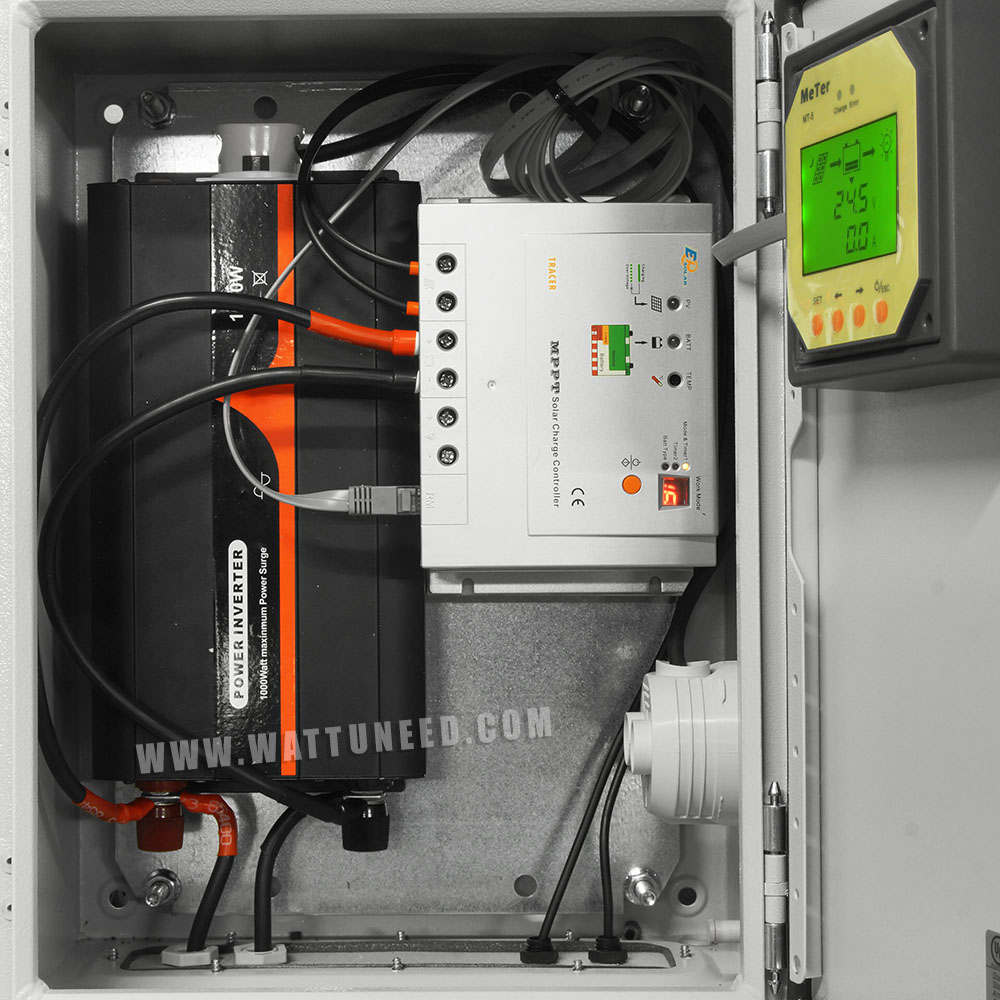 ---
No editing required!
Plug the box into a battery, connect the panels and it's installed!
If you run out of space or have reservations with the installation, the solarbox is for you!
---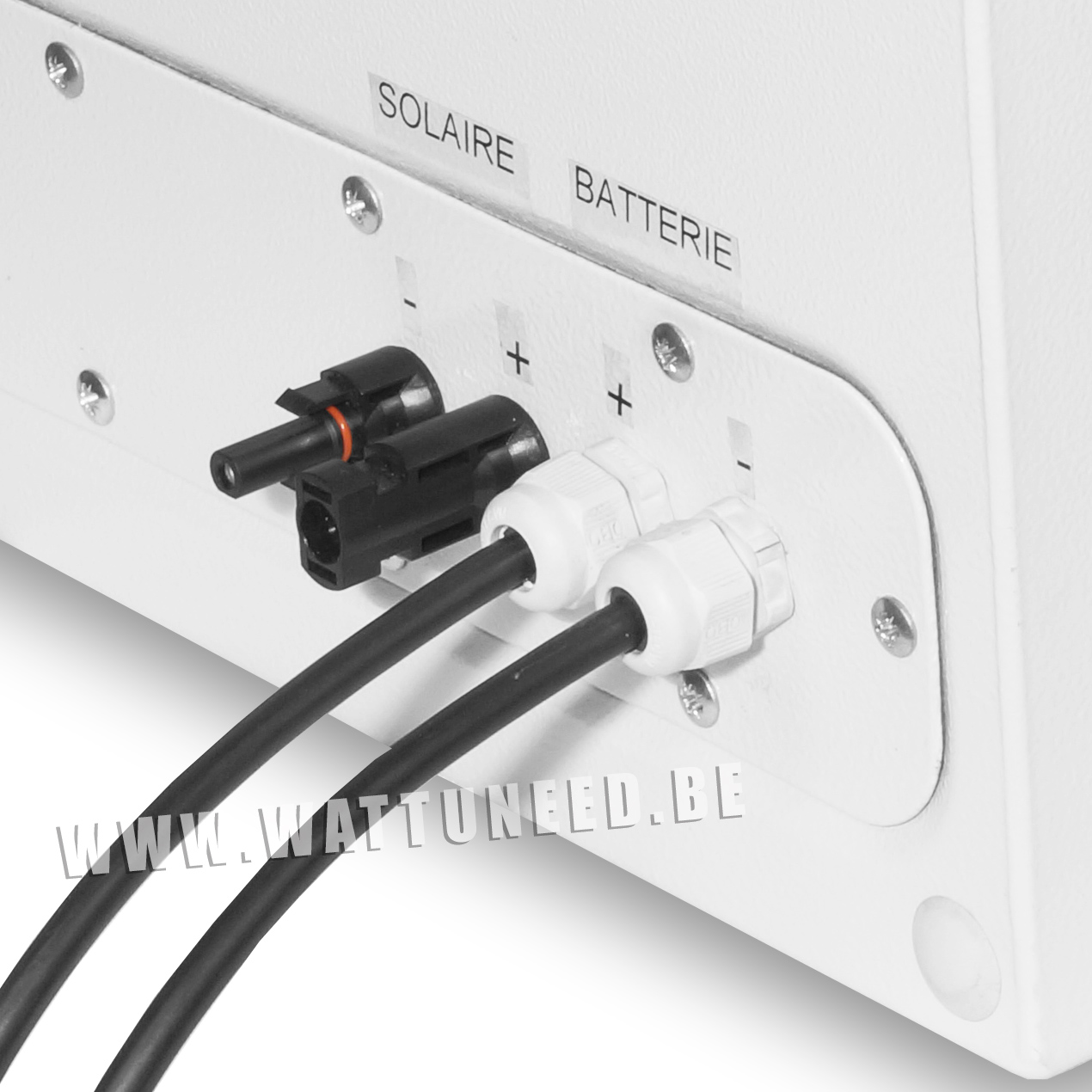 Waterproof and fully pre-wired box
(4mm2 for panels and 16mm2 for batteries)
Type MC4-like plugs for connecting panels to the SolarBox
It's impossible with this system to get it wrong in polarities.
The battery output is planned with 2 cables of 16mm2 (2m in length)
---
Regulator MPPT 20A EPever with built-in digital display
This regulator, essential in a standalone solar installation, is an electronic case that connects your solar panels to your battery. It optimizes the efficiency of your installation and protects batteries during their charging process to increase their lifespan. Ideal for nomadic applications (boat, motorhome,..)
It is ideal for all current solar panel technologies and is ideal for solar systems with solar panel voltages higher than that of the battery. The MPPT 20 A is suitable for use with solar panels normally intended for grid-coupled installations.
These regulators are adopting the latest MPPT (Maximum Power Point Tracking) technology and an advanced tracking algorithm to have the maximum useful power of the solar panel.
Compared to PWM regulators, MPPTs increase load efficiency by up to 30% and reduce the need for photovoltaic power. The ability to reduce the voltage of several panels at the same time to recharge several batteries with lower voltage greatly increases flexibility in the design of the system.
MPPT Technology: Searching for the maximum power point for optimal efficiency.
Tracking effective, up to 99.5%
Maximum conversion efficiency: 98%
Fully programmable via PC software or MT50
Tension and current regulation
Up to 100VDC as a starter
Compliant with European Standards (EC)
Natural convection cooling
---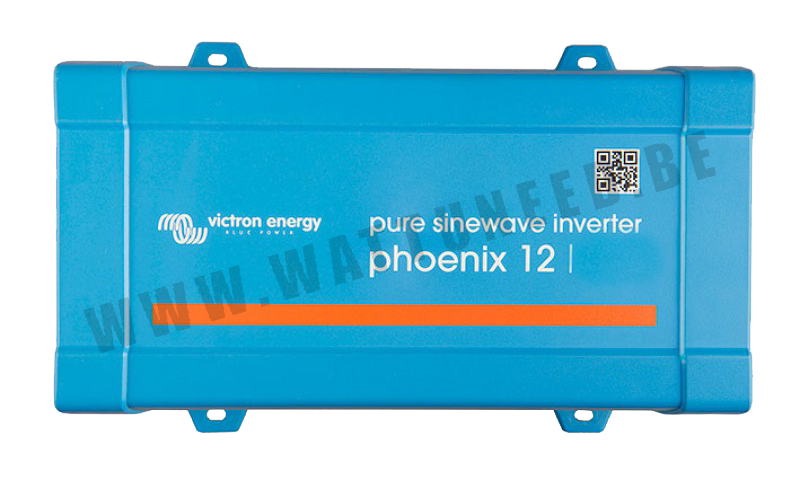 Victron Phoenix Converter 24/800VA
This 800VA converter offers excellent performance: efficiency of more than 90%, very high peak power (1600W, to cope with a one-off energy demand, when some electrical appliances start)
Perfect for sites where the inunr must stay constantly on, when nothing is plugged in on, its self consumption is very low
Ideal for powering sensitive electronic devices, such as televisions, computers or any other electronic device.
---
Take 230V and ventilation grid on the side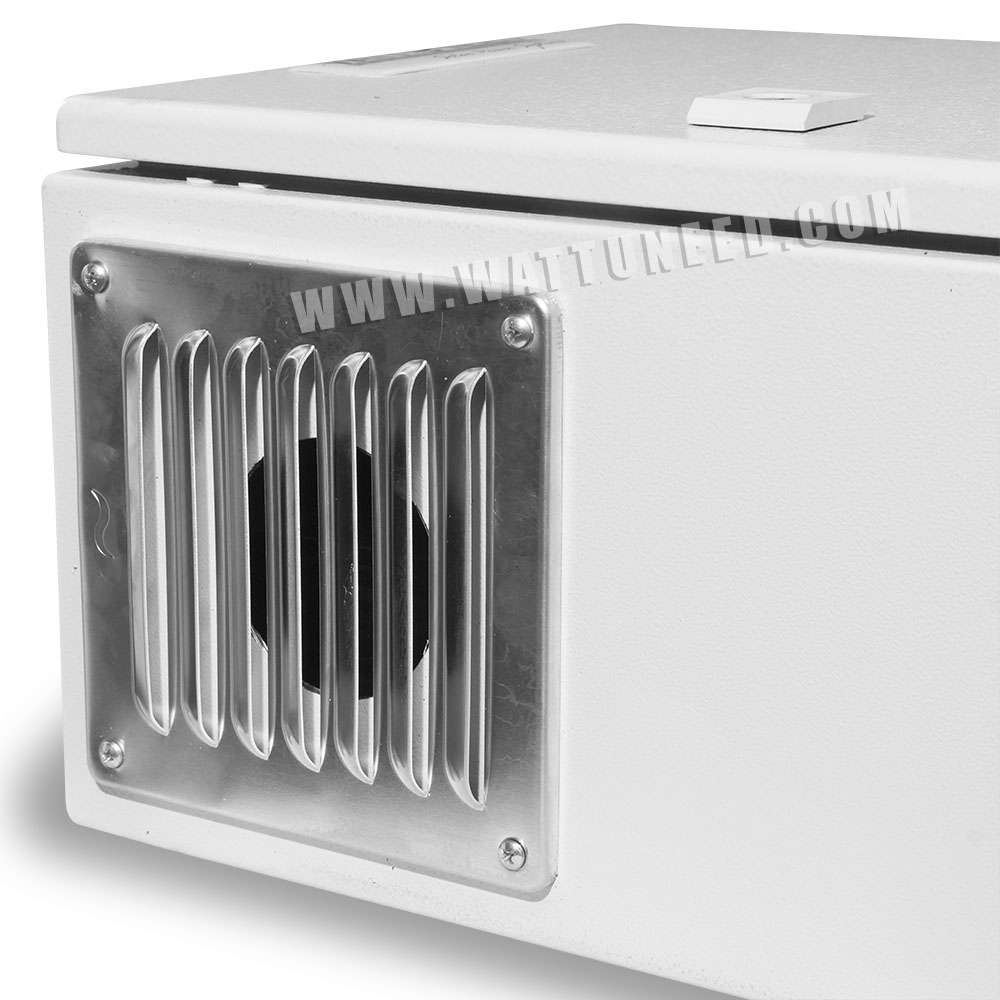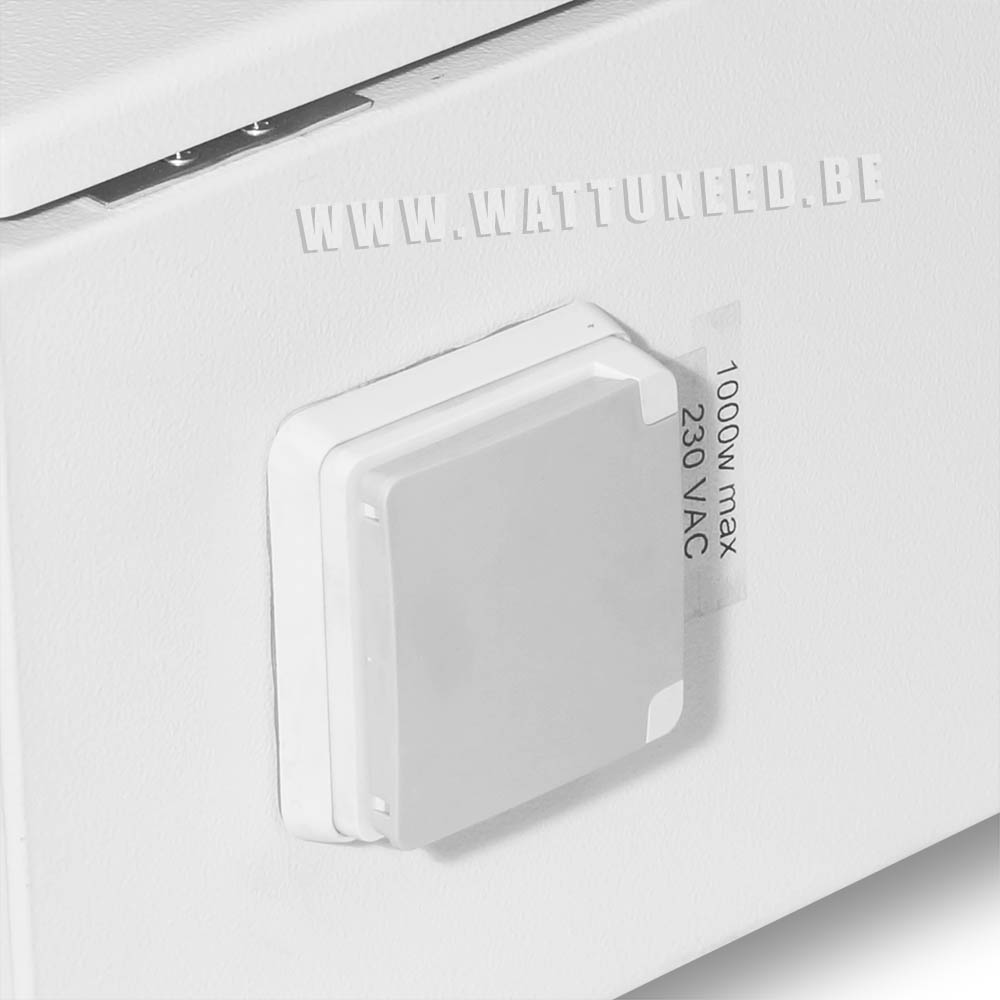 The 230V output is directly integrated into the box.