Display all pictures
Solar box 20A 300W
Wattuneed
More info
"Solar Box plug n play"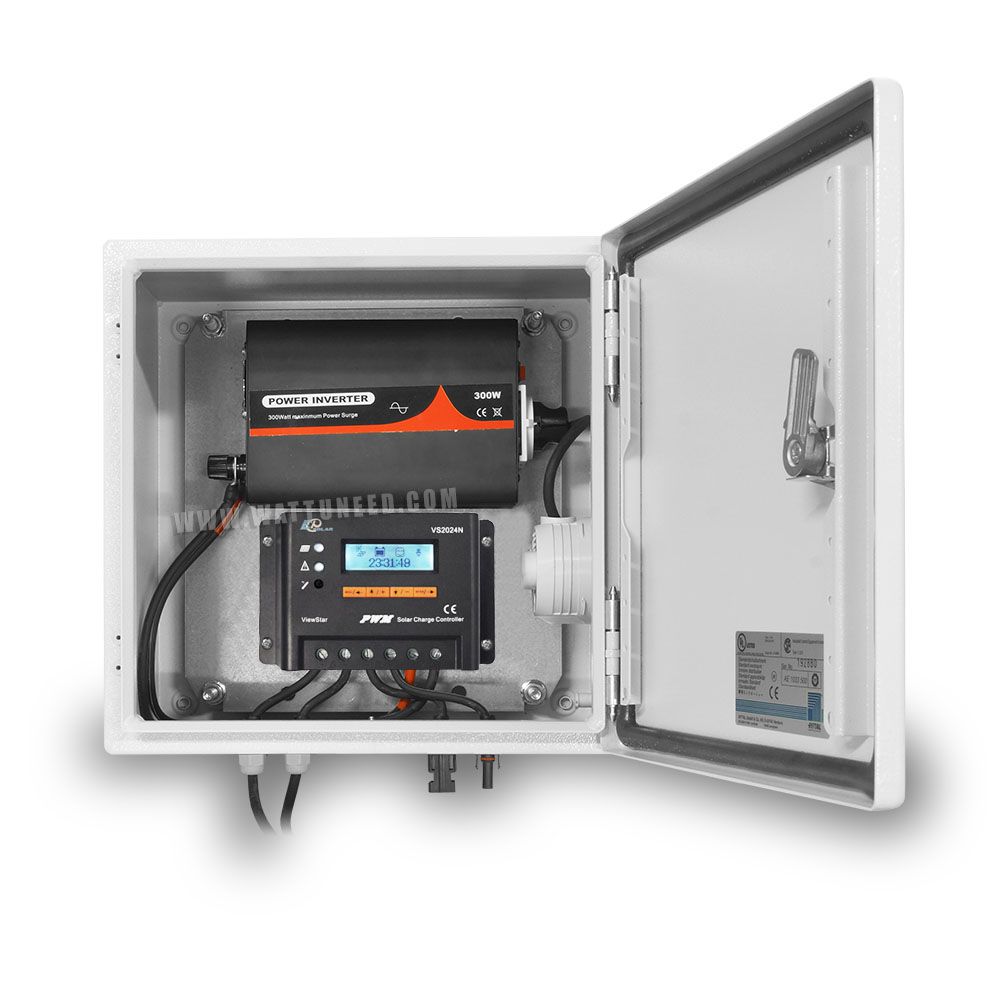 Inverter Victron Phoenix 350VA
This 300W converter delivers excellent performances: efficiency of over 90%, very high peak power (700W energy on requestwhen some electric devices start)
Perfect for sites where the inverter must remain constantly lit. The consumption is very low when nothing is connected to it.
Ideal for powering sensitive electronic equipment such as televisions, computers or any other electronic device.

MC4 connector to connect the modules and the battery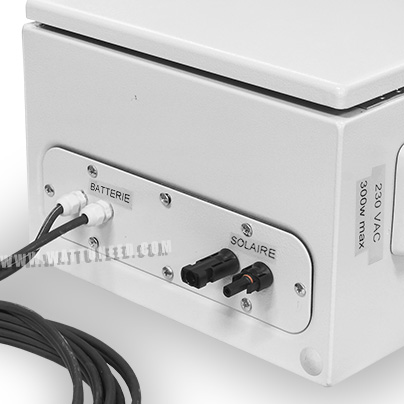 `

20A Solar charge regulator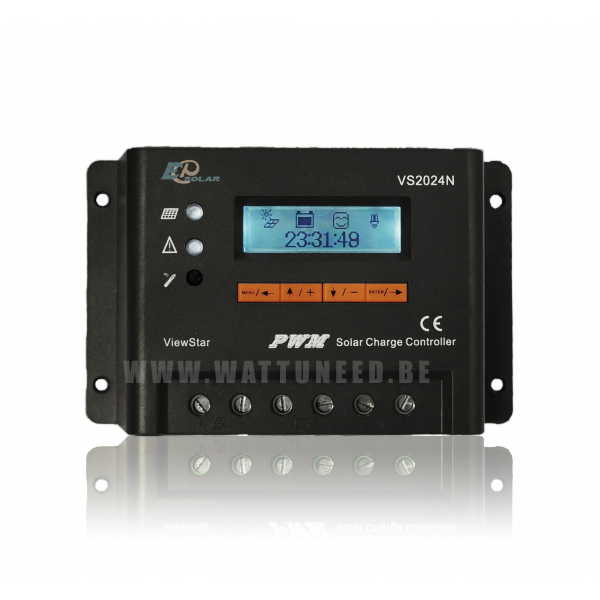 DESCRIPTION
Capacity : 10 A.
Voltage: 12V or 24V
Digital display
Max solar input : 500 W
Temperature compensation
Warranty: 2 ans.
Technology : PWM.
CHARACTERISTICS
Big digital display
Low battery level warning
PWM technology : better battery charging (more efficiency and faster)
Overload battery protection
Accessory output 12V (or 24v): direct connection for consumers (MAX 20A); This output has a protection against deep battery discharge (consumers are automatically turned off.

230V plug on the side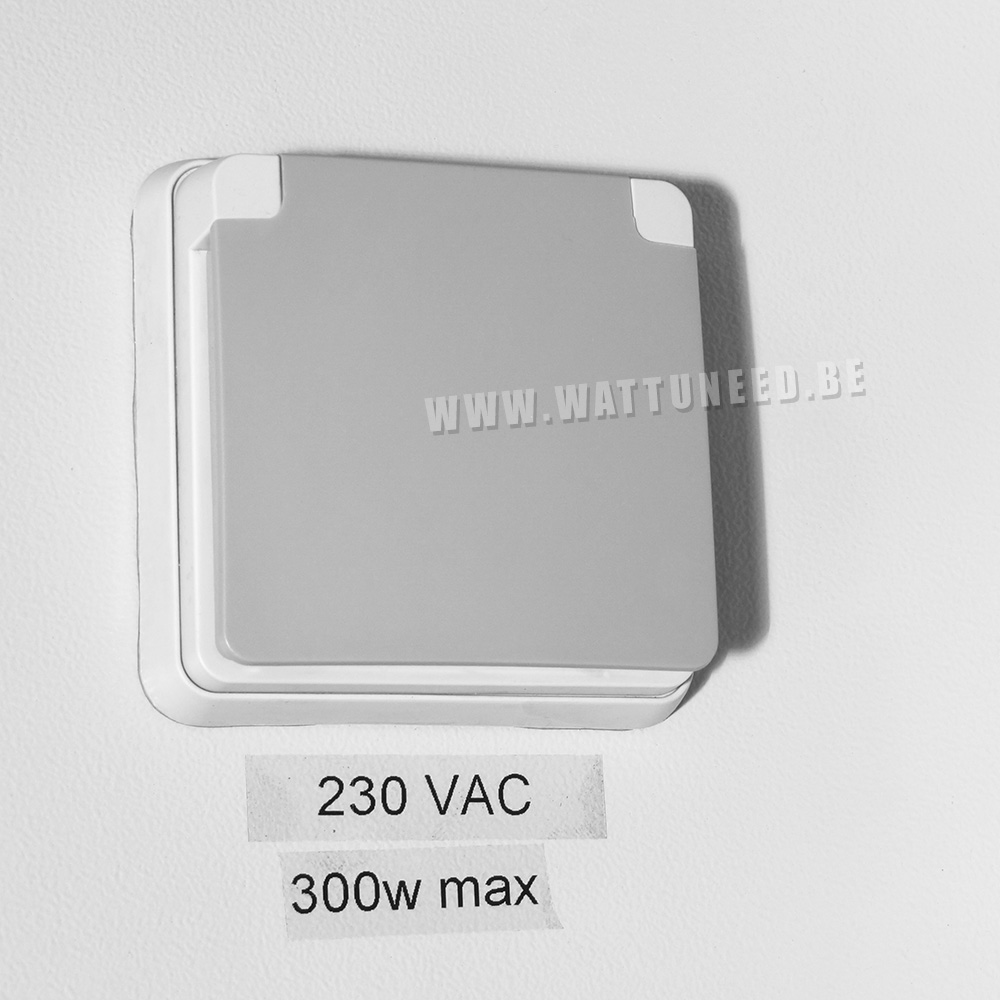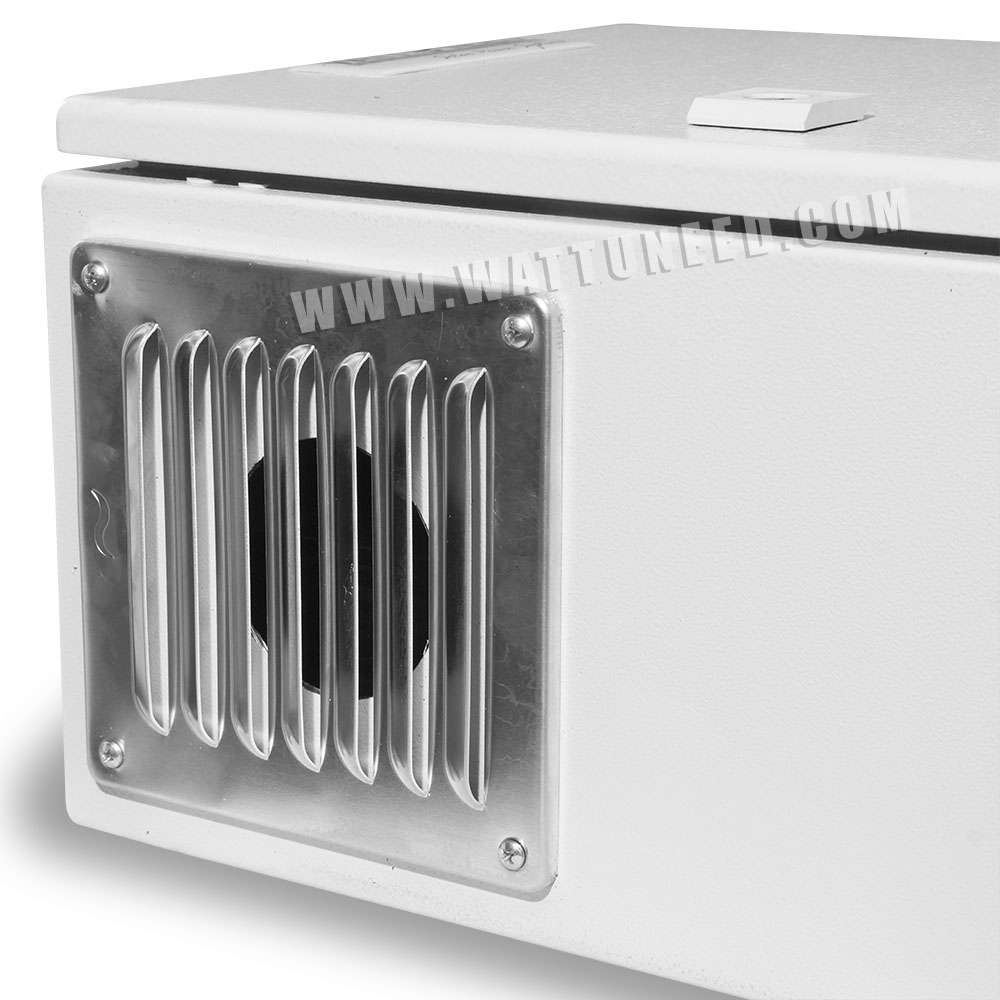 Fully prewired and weatherproof box