Display all pictures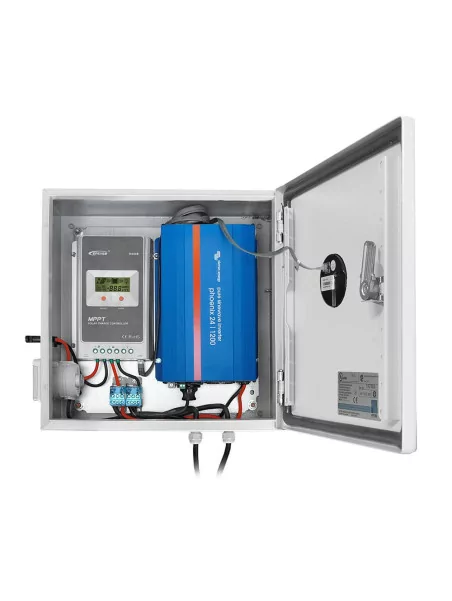 Solar box 20A MPPT 1200W
Wattuneed
More info
"Solar Box plug & play"
Fully prewired and weatherproof box
Prewired box including :
- 20A MPPT regulator with display integrated
- 24/1200VA Victron Phoenix inverter
- Digital display for the front of the box
- MC4 connectors
- 230V plug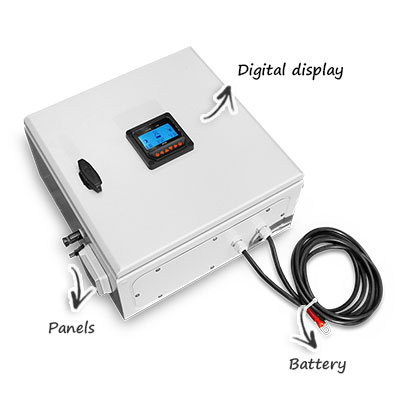 No mounting required
Connect the Solarbox to a battery, connect the panels and it is installed !
If you don't have a lot of room or if you don't want to take care of the installation, the SolarBox is for you!
The box is sealed and fully pre-wired: the MC4 plugs are used for the connection of the panels to the SolarBox
With this system : impossible to make mistakes in polarity.
The battery output is provided with two cable 16mm² (2m length).
MC4 connector to connect the modules and the battery
(all cables and connectors supplied)

EPever TracerA 20A regulator with display integrated
Tracking device of the maximum power point (MPP tracker)

Multi-function LCD displays

Voltage and current control
Disconnect consumers according to the current
Automatically reconnect
Temperature compensation
Monthly maintenance charge

Stage charge with PWM output

High tracking efficiency no less than 99.5%

Peak conversion efficiency of 98%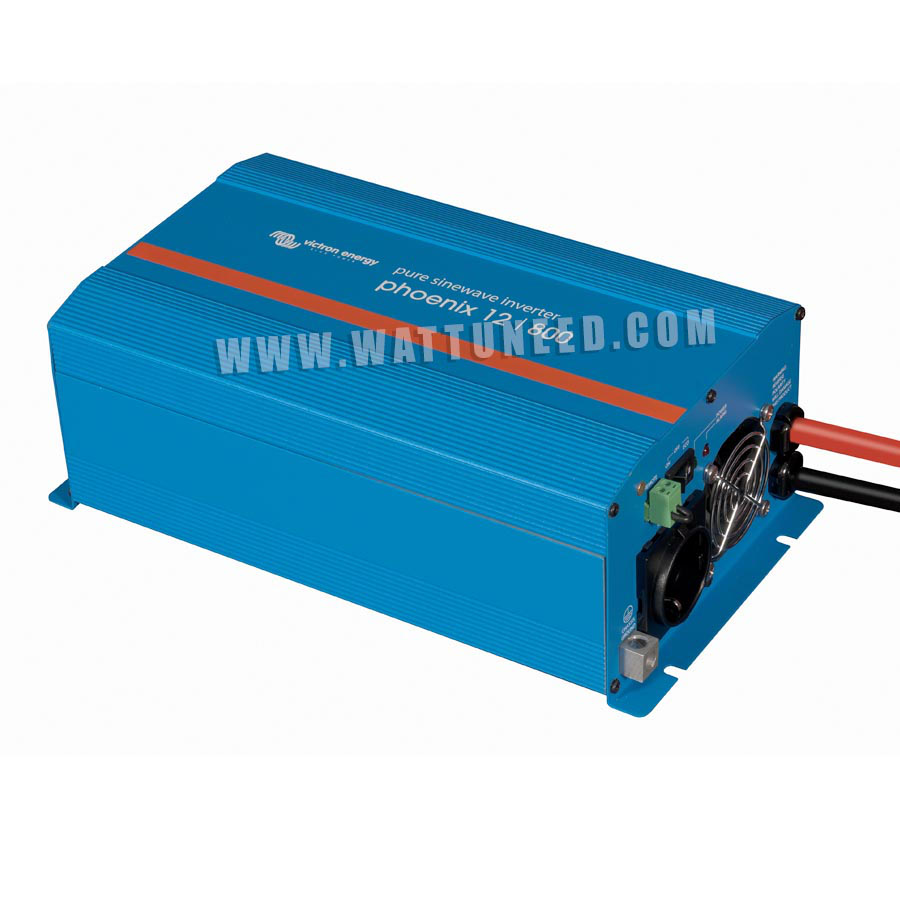 24/1200VA Victron inverter
This 1200VA converter delivers excellent performances: efficiency of over 90%, very high peak power (2400W energy on requestwhen some electric devices start)
Perfect for sites where the inverter must remain constantly lit. The consumption is very low when nothing is connected to it.
Ideal for powering sensitive electronic equipment such as televisions, computers or any other electronic device.

Deported digital display for charge regulator
A digital backlight display outside the box allow you to have accurate information about the panels/batteries voltages.
The screen display all voltages and currents to the terminals of the regulator.
Allow you to selects the type of battery and indicates its charge state.

230V plug on the side