Display all pictures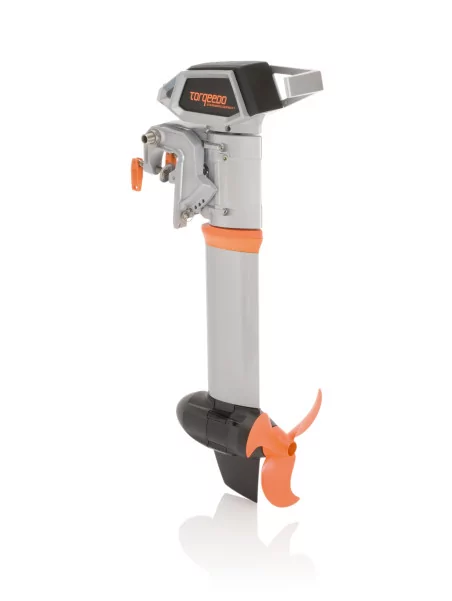 Torqeedo Cruise R 2.0 Motor
torqeedo
More info

If you like spinning on the water, the Cruise R has everything to seduce your soul boating enthusiast : less pollution, less noise, and offer more comfort, power and performance simultaneously. Their position on the list of top favorite outboard range is due not only to their best performance in their class but also by design through which you feel safe at all times. The screen of the joystick remote gives you all the important information: state of charge of the battery, ground speed calculated by GPS and remaining battery life in real time.
---
Description
More power per watt
Optimized performance
More autonomy than any other outboard
Minimum weight, maximum power
Fully waterproof (IP 67)
Display the state of charge of the battery, the speed and remaining distance calculated by GPS
---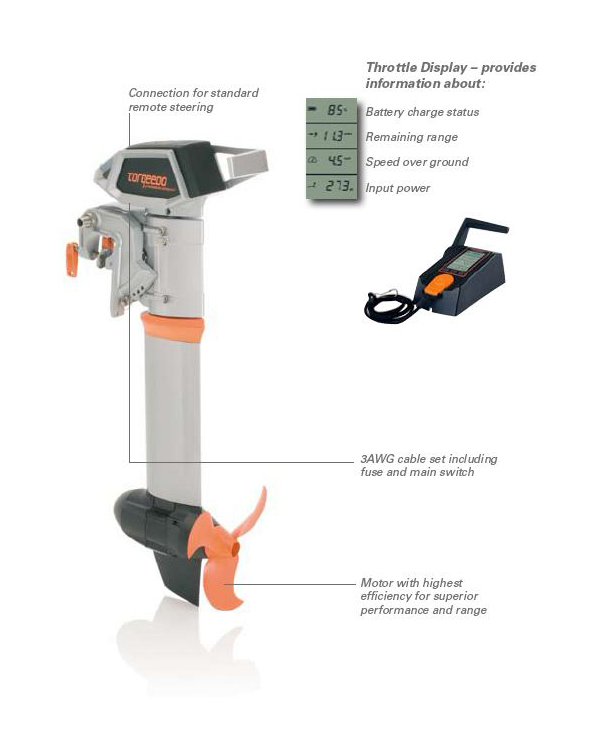 The Torqeedo Cruise 2.0 R is suitable for inflatables, small boats and sailboats up to 3 T
---
Board computer
The built-in joystick remote board computer combines information and analysis engine, battery and GPS. If the Cruise is powered by a Power 26-104 battery consumption of the engine speed and GPS are always given with accuracy, as well as the state of charge of the battery, because it communicates with the engine.
If it is powered by a different type of battery charge status display (and therefore, the remaining distance) are the result of a calculation from the estimated parameters of the battery need to configure in the "Set-up" menu of the program during the first installation.
---
Battery Power
The Cruise 2.0 R requires a battery voltage of 24 V and can be powered by a Power 26-104, which reduces the weight of the Battery Park 25 kg. It is also possible to use two lead-gel or AGM, in which case we recommend a minimum capacity of 180 Ah. Lead-gel or AGM batteries are not able to provide high currents, it is important to size the battery park in order to have sufficient reserves.
---
Specifications
Input power in watts
2,000
Propulsion power in watts
1,120
Comparable petrol outboards (propulsive power)
5 HP
Comparable petrol outboards (thrust)
6 HP
Maximum overall effiency in %
56
Static thrust in lbs*
115
Nominal voltage
24
Total weight in lbs
35.2 (S) / 37.2 (L)
Shaft length in inches
24.6 (S) / 29.7 (L)
Standard propeller
(v = speed in km/h at p = power in watts)
v19/p4000
Alternative propeller options
v8/p350; v30/p4000
Maximum propeller speed in rpm
1,300
Control
Remote throttle
Steering
Provision for connecting to standard remote steering, lockable
Tilting device
Manual with grounding protection
Trim device
Manual, 4-step
Stepless forward/reverse drive
Yes
Integrated on-board computer with display
Yes
---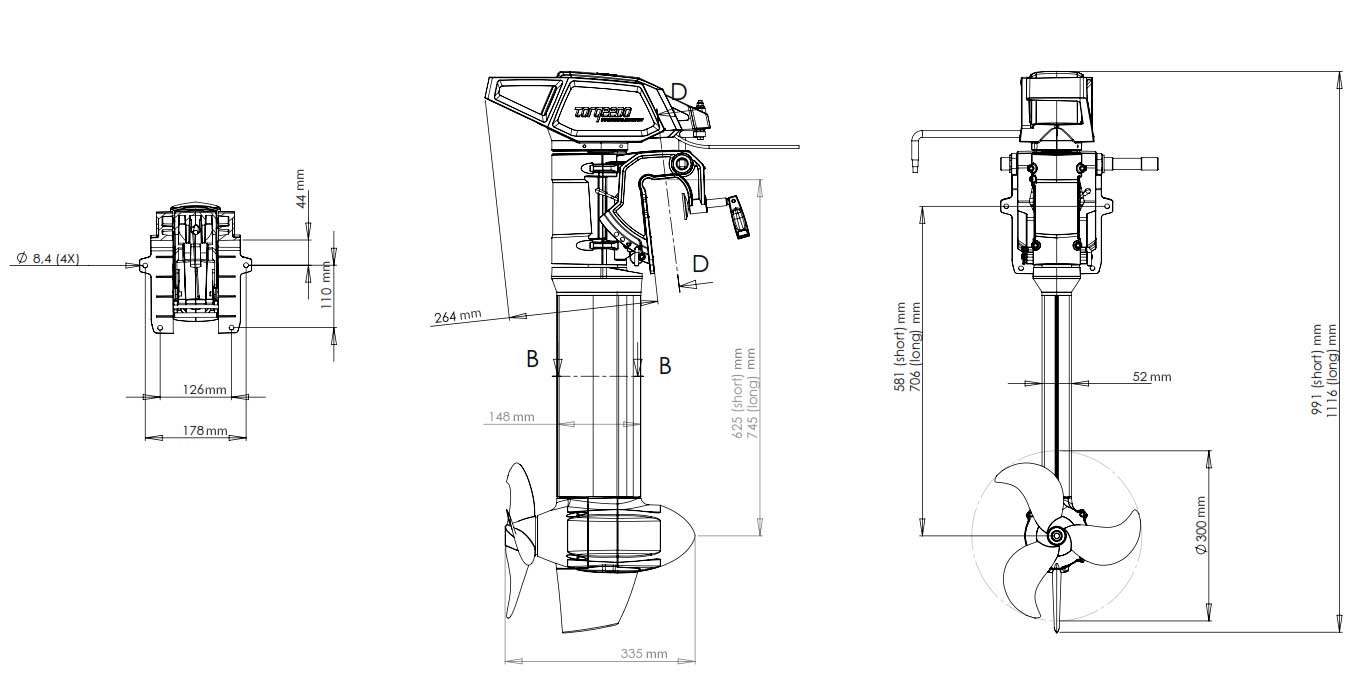 ---
Video
---
In option 2 models of Torqeedo Cruise R 2.0
CRUISE 2.0 RS (short shaft)
CRUISE 2.0 RL (long shaft)
Select your model from the following options above.
---