Display all pictures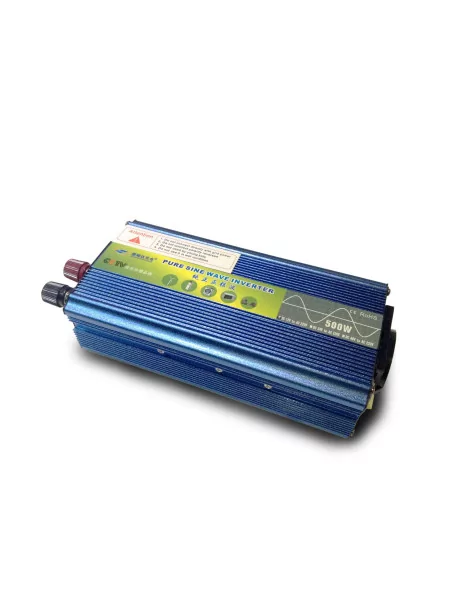 PSM 500 Inverter 12V - 500W
CCTV
More info
" Inverter PSM-500 with very low self consumption "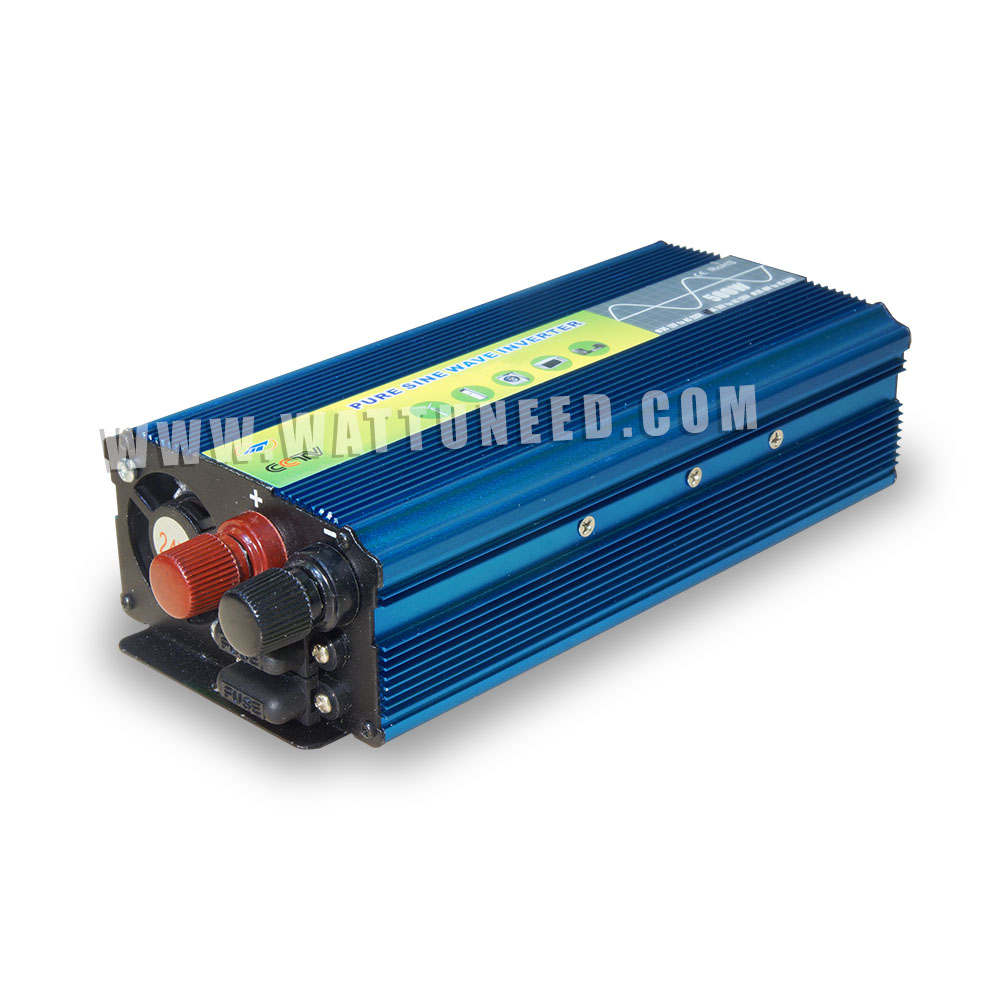 This 500W converter delivers excellent performances: efficiency of over 90%, very high peak power (1000W energy on requestwhen some electric devices start)
Perfect for sites where the inverter must remain constantly lit. The consumption is very low when nothing is connected to it.
Ideal for powering sensitive electronic equipment such as televisions, computers or any other electronic device.
The signal produced by Pure Sine devices is as good as the signal provided by a conventional electric distributor (eg EDF ) . These converters are compatible with all electric appliances

Description
Fully controlled by microprocessor

Protection against short circuits, over voltage, under voltage, temperature
Pure sine wave output 230V
Can supply all types of inductive loads
Multi-function: solar or home use
2 years warranty
Specifications
| | |
| --- | --- |
| | PSM-500 |
| Power | 500W |
| Peak power | 1000W |
| DC input voltage | 12V |
| Undervoltage cut | 15V |
| Yield | >90% |
| Dimensions (mm) | 200 x 100 x 54 |
| Weight | 1Kg |
Specifications
| | |
| --- | --- |
| Voltage | 12V |
| Maximum PV input voltage | 12 V |
| Power | 500 VA |
| Inverter power | - de 1000VA |